SAP PRESS Book Club Live at SAP Controlling 2023 conference in San Diego, CA
(before, during and after your S4/HANA migration)
Join us on September 18th, 2023 at 11:30am EDT for a special SAP PRESS Book Club with host Emily Nicholls, publishing director at Rheinwerk Publishing. In this event, she'll lead a discussion of the book Production Variance Analysis in SAP S/4HANA co-authored by John Jordan and Janet Salmon, live at the SAP Controlling 2023 conference in San Diego, CA. This session will be part of the official keynote at this year's conference. You don't want to miss this!
About John Jordan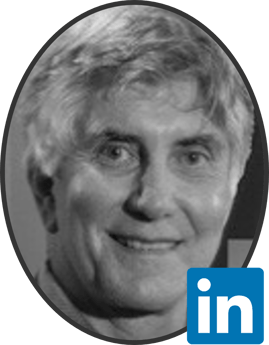 John Jordan is the founder and principal consultant at ERP Corp, which provides SAP consulting and training services, particularly in the area of financials and controlling. He has written articles for the SCM Expert and Financials Expert newsletters, and is the author of SAP PRESS books Product Cost Controlling with SAP and Controlling with SAP: 100 Things You Should Know About….
About Janet Salmon
Janet Salmon is the chief product owner for management accounting at SAP SE and has accompanied many developments to the controlling components of SAP ERP Financials as both a product and a solution manager. She regularly works with key customers and user groups in the United States and Germany to understand their controlling challenges and requirements. Her role is to design and implement innovative controlling solutions with SAP's development teams in Germany and China.
Join Live at SAP Controlling 2023!
If you're attending the SAP Controlling 2023 conference, you have the opportunity to see this event live and in person! Join Emily, John, and Janet at the main stage to learn about production variance analysis and ask them your questions live. Learn more about this great event here and sign up to attend! Use code SAPPRESS200 to save $200 on your registration!
About Production Variance Analysis in SAP S/4HANA
To effectively plan production costs, you know that guesswork and projections aren't enough. Optimize your production processes—and increase profitability—with this guide to production variance analysis in SAP S/4HANA. Start with the planning basics, and then perform costing runs and create cost estimates. See how to post actual costs with the Universal Journal, analyze variance during period-end processing, and assess scrap. Get details on SAP Fiori apps for reporting and the road ahead for variance analysis in this comprehensive resource!
Save 15% on this book with coupon code BOOKCLUB15. Shop here.